A case study:
Green Solution House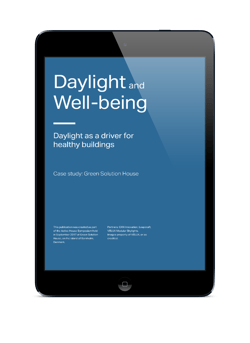 Sustainable design involves more than building performance alone, it must also account for human well-being.
Through an in-depth look at Green Solution House, a conference centre and hotel on the island of Bornholm that is actively embracing circular sustainability, we demonstrate how it's possible to design solutions that can account for both.

Download our case study and learn how indoor comfort can be defined, integrated, monitored and improved to benefit human well-being and environmental sustainability.
We'll explore the topic from three perspectives:
Comfort Economy

Healthy Building

Living Measurements